Newsletter 2000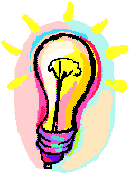 In this edition of our Newsletter, The World Burns Club are running not one, but TWO great competitions which we hope our members and guests will enter. The first competition is simple..Come up with a NAME for our Discussion Forum. The second is our regular competition for the "Best Article" contributed on a Burns topic of your choice.

1. Name our Discussion Forum !

For some time we have been trying to come up with a great name for our Discussion Forum, (you've no idea how many ridiculous efforts we have come up with!) and decided that it would be a good idea to ask for suggestions from our members & visitors to the site. So it's a simple competition with a great prize!

To enter, all you have to do is e-mail us with your suggestion's. Closing date is 15th March 2000. Thereafter, entries will be judged and the result announced in the Newsletter.

Please ensure that you clearly provide your Name, regular e-mail address, Town/City, and Country. The winner will receive a coveted World Burns Club Quaich (click link to view) inscribed with their name. The winner will be notified by e-mail in the first instance. Good Luck !

To enter the "Name our Discussion Forum" competition :-
E-mail -
2. "Best Article" ....and you don't need to be an Expert !

The World Burns Club is committed to creating the greatest single resource of information on Robert Burns ever assembled and we will be working with leading authorities on the subject to achieve our aims. It is also our intention to establish healthy dialogue, interaction, debate and fellowship with our members & visitors to the site. We want this to be "your" club and we will encourage participation by our members & visitors wherever possible. We have therefore decided to run a monthly competition for which a coveted World Burns Club Quaich (click link to view) will be presented for the "best article" contributed. This will assist us in making available a wide range of material for both expert and beginner alike.

Articles and contributions are invited on the Burns subject of your choice, and could include topics such as:-

What got you interested in Robert Burns or Why do you like his work?


Beginners...tell us what you need to make Robert Burns more accessible & easy to understand. Where are the barriers and which books, materials and resources have you found helpful?


Beginners..tell us about your favourite poem, letter or story, & why?


For those who are knowledgeable on Burns...propose an "Immortal Memory" or a "Toast to the Lassies" Write a piece on your favourite Work of Burns. Give us your appraisal on Tam O Shanter..or perhaps something less famous?


Celebrating Burns..Tell us about your Burns Supper experience! What is the best Burns celebration you have attended? Tell us how you have organised your own Burns Supper at home with friends.and what happened? Send us some pictures!


Ladies...Do you think Burns was a hopeless romantic, or a womanising rogue? What do you think is his most powerful love song or poem & why? Propose a "Reply from the Lassies"


Articles can be long or short, and the best will be displayed in our archive area of the site. Any articles published on the site will be fully accredited to the contributor. (Anonymity will be respected where requested) Content on articles published can be debated in a friendly manner within the Discussion Forum.
Remember, whether new to Burns or an expert, your opinion & input is valued!
If you would like to submit an article, click "contributions" . You could win a coveted World Burns Club Quaich.

Please note that in making a contribution to the site, you are granting to The World Burns Club, the sole legal rights to publish or reproduce that material. We will forbid others from copying any information or article from this site.