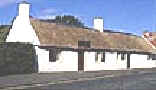 Alloway. The Birth place of the Bard, Robert Burns.
Aberdeen. My luv was born in Aberdeen
The boniest lad that e'er was see
But now he makes our heart fu' sad
He takes the field with his white cockade.
Aberfeldie. Bonnie lassie will ye go
Will ye go, will ye go
Bonnie lassie will ye go
To the Birks o' Aberfeldie.
Ayr. How pleasant the banks of the clear winding Devon
With green spreading bushes and flowers blooming fair
But he bonniest flower on the banks o' the Devon
Was once a sweet bud on the braes of the Ayr.
Ayr. (Auld Ayr. Wham ne'er a town surpasses,
For honest men and bonie lasses)
Ayrshire Legand. Ye banks and braes o' bonnie Doon
How can ye bloom sae fresh and fair
How can ye chant ye little birds
And I sae weary fu' o' care.
Balochmyle. But here alas- for me nae mair
Shall birdie charm, or floweret smile
Farewell ye bonnie banks o' Ayr
Farewell, farewell sweet Balochmyle.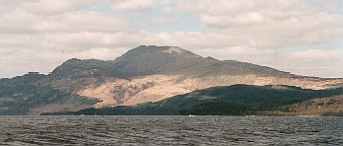 Ben Lomond. When winds from aff Ben Lomond blow
And bar the doors wi' driven snaw
And hing us owre the ingle
I set me down to pass the time
And spin a verse or twa o' rhyme.
Carrick. My father was a farmer upon the Carrick border
And carefully he bred me in decency and order
He bade me act a manly part though I had
ne'er a farthing
For without an honest manly heart, no man
was worth regarding.

Cessnock. On Cessnock banks a lassie dwells
Could I describe her shape and mien!
Our lasses a' she far excels
An she has twa sparkling, rogueish eent!
Craigieburn. Sweet closes the ev'ning on Craigieburn Wood
And blithely awaukens the morrow,
But the pride o' the spring on the Craigieburn Wood
Can yield me naught but sorrow.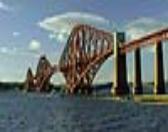 Edinburgh. Edina! Scotia's darling seat
All hail thy palaces and tow'rs
When once, beneath a monarch's feet
Sat legislation's sovereign pow'rs
England. But pith and power, to my last hour
I'll mak this declaration:-
"We're bought and sold for English Gold" -
Such a parcel of rogues in a nation
Galla Water. Braw , braw lads on Yarrow Braes They rove amang the bloomin' heather
But Yarrow Braes nor Ettrick Shaws
Can match the lads o' Galla Water
Galloway. There was Maggie by the banks o' Nith A dame wi' pride eneugh
And Marjorie o' the Monie Lochs
A carlin auld and teugh
And Blinkin' Bess fae Annandale
That dwelt near Sotway -Side
And Brandy Jean that took her gill
In Galloway sae wide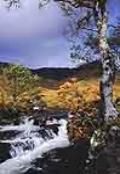 Highlands. My heart's in the Highlands, my heart is not here My heart's in the highlands, a- chassin the dear
A-Chassin the wild dear and following the roe
My heart's in the Highlands wherever I go
Inverness. The lovely lass of Inverness
Nae joy nor pleasure can she see.
For e'en to mourn the cries 'Alas'
And ay the saut tear blins her e'e
John O'Groats. Hear Land o' cakes and brither Scots
Frae Maidenkirk to Johnie Groats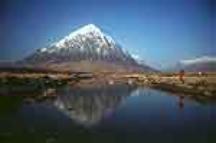 Kilmarnock. Go, Fame an' canter like a fillie Thro' a' the streets and neuks o' Killie
Killiecrankie. An' ye hae been where I had been Ye wad na been sae cantie o
An' ye hae seen what I hae seen
On the braes o' Killiecrankie o
Kirkcudbright. T'was by the banks o' bonie Dee
Beside Kirkcudbright's towers
The Stewart and Murray there
Did muster a' their power.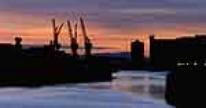 Kyle. There was a lad was born in Kyle
But whatna day o' whatna style
I doubt it's hardly worth the while
To be sae nice wi' Robin
Leith. Go fetch me a pint o' wine
And fill it in a silver tassie
That I may drink before I go
A service to my bonnie lassie
The boat rocks at the pier o' Leith
Fu' loud the wind blaws frae the ferry
The ship rides by the Berwick-Law
And I maun leave my bonnie Mary.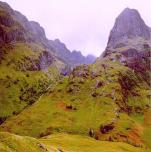 Loch Leven. The Campbells are comin. Oho! Oho!
The Campbells are comin, Oho ! Oho!
The Campbells are comin to bonie Lochleven
The Campbells are comin. Oho! Oho! Glencoe

Mauchline. Lament him, Mauchline husbands a'
He aften did assist ye
For had ye staid hale weeks awa'
Your wives they ne'er hae missed ye
Ye Mauchline bairns, as on ye pass
To school in bands together
O tread ye lightly on this grass
Perhaps he was your faither.
Mauchline. But when I came roun' by Mauchline Toun
Not dreading anybody
My heart was caught before I thought
And by a Mauchline Lady. (Jean Armour)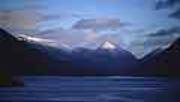 Scotland. Wha for Scotland's King and Law
Freedom's sword will strongly draw
Freeman stand or freeman fa'
Let him follw me
Selkirk. Its up wi' the Sutors o Selkirk
And down wi; the Earl o Hume
And here is to a' the braw ladies
That wear the single sol'd shoon
Skerrie Muir. O cam ye here to fight to shun
Or herd the sheep wi' me man
Or were ye at the Sherra -moor
Or did the battle see man
Stirling Castle. Here Stewarts once in glory reigned
The laws for Scotland weel ordain'd
But now unroof'd their palace stands
Their sceptre fallen to other hands



Tarbolton. In Tarbolton ye ken, There are proper young men
And proper young lasses and a' man
But ken ye the Ronalds that live in the Bennels
They carry the gree frae them a' man
The Indies. Will ye go to the Indies my Mary
And leave auld Scotia's shore
Will ye go to the Indies my Mary
Across the Atlantic roar.
Tweed. Willie Wastle dwalt on Tweed
The spot they called it Linkumdoddie
Wilie was a wabster guid River Tweed
Could stown a clue wi' onie bodie.


Compiled by Frank Campbell