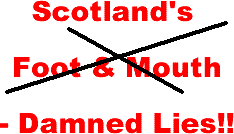 Some books are lies frae end to end,
And some great lies were never penn'd:
Ev'n ministers, they hae been kend,
In holy rapture,
A rousing whid at times to vend,
And nail't wi Scripture.
(from Burns's "Death and Doctor Hornbook")
This article is presented especially for our friends and visitors from abroad in the hope that you will spread the word and help dispel the scare-mongering, ill informed, sensationalism, that is currently being reported outside the UK. From New York to New Zealand potential tourists and visitors are cancelling their holidays as a result of the misinformation being presented. A number of key facts are presented at the end of this article and trust that each and everyone reading this will act to correct those who are concerned or mistaken.
Burns Tourist Locations
We can confirm that virtually ALL Burns related tourist locations are operating as normal. Most, are based in town or city locations, completely unaffected by the Foot & Mouth problems. From Edinburgh through to Glasgow & the West Coast of Scotland, there is NO PROBLEM. Throughout Ayrshire, known as "Burns Country" ALL Burns related places of interest are open. Even in Dumfries in the South of Scotland, where Foot & Mouth is most severe, virtually ALL Burns tourist locations are OPEN. (The only known exception is Robert Burns famous farm at Ellisland. This sits in the grounds of an operating farm and as such has been subject to a preventative quarantine closure) Dumfries is an important area on the "Burns Trail", and most attractions are within the main town of Dumfries and other neighbouring towns & villages. These places are OPEN.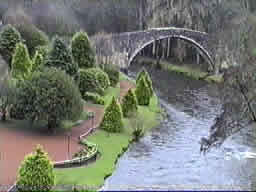 REMEMBER:- THERE IS NO REASON TO STAY AWAY, YET THERE ARE SO MANY REASONS TO COME TO SCOTLAND. NOTHING HAS CHANGED. PLEASE COME AND VISIT. YOU WILL BE MADE MOST WELCOME AND HAVE A BRILLIANT TIME.
© 2004 WBC. Under no circumstances can any of the contents of this site be copied, reproduced, or represented without prior written consent.

Fact:- The South of Scotland is in the grip of a very serious foot & mouth epidemic which potentially infects Sheep, Cattle, Pigs & other "cloven-hoofed" animals.
· Fact:- The disease does not effect humans. Whilst humans can be a carrier, eating our high quality meat products or coming into contact with infected animals does not have any effect on humans. Scottish meat is of the highest quality you will find and the industry sets the highest standards of hygiene and production techniques anywhere in the world.
· Fact:- A "quarantine" regime is in operation in a very limited number of locations in Scotland, but only to prevent and resist further spreading of the disease. These measures are in place to protect animals - not humans!
· Fact:- There are very, very few "no go" areas, which are limited to high density farming areas in the most effected parts of the country. Typically, these are farming areas of little interest to tourists.
· Fact:- You will not be "fined £10,000" for mistakenly wandering through a quarantined area. The chances of this are so remote, they are not worth further comment. Hill-walkers beware however, the "off the beaten track" adventurers amongst you must be aware of certain restrictions in rural areas.
· Fact:- Scotland is open for business. With very few exceptions, tourists can be certain that their stay will not be hampered, curtailed or effected by this outbreak.
· Fact:- Scotland relies heavily on tourism. Please consider visiting us. Under no circumstances consider cancelling based on the nonsense being portrayed by the media abroad.
· Fact:- If you do have concerns or intend to visit on a "walking holiday" please visit the following site for the latest information.
For the latest information visit www.visitscotland.com
HASTE YE BACK !

Burns & The Scottish Economy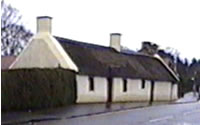 Foot & Mouth is a very serious problem for Scotland & Britain as a whole. Our high quality framing community is being severely damaged, albeit that there is some consensus that the worst is possibly now over. However, whilst the problems will take many months to resolve, the secondary impact on our tourist industry could potentially be more devastating in economic terms. Our Hotels, Guest Houses, Restaurants, Tourist Attractions, Local Trades & Crafts NEED tourists. They cannot afford to have visitors stay away.
Importantly, the numerous "Burns Tourist Attractions" are a key part of the Scottish Tourist Industry and we need your continued support.