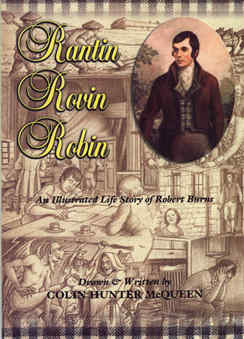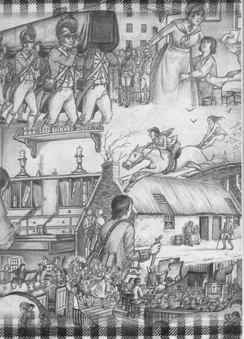 The book has only just been launched.
The only site on Web where it can be purchased is here at
The World Burns Club. Price £9.99
For more information go to:-
The World Burns Club
Presents…….
Rantin' Rovin' Robin
(An exciting new book)
The World Burns Club is delighted to exclusively present an exciting new book, "Rantin' Rovin' Robin" by Colin Hunter McQueen. It is a highly illustrated study detailing Burns' life from "cradle to grave"

Colin is an astonishingly talented artist and highly accomplished craftsman. His knowledge and passion for Robert Burns is clearly demonstrated in this refreshing book.

This book will appeal to all levels :-
For younger people including children & students, as an easy to use educational tool.
For Burns enthusiasts who would value Colin's vivid imagery and interpretation of Burns' life
As a valuable edition to your collection of burns books
As an enjoyable light read bringing to the fore both the key moments and the lesser known facts in Burns' life.
© 2004 WBC. Under no circumstances can any of the contents of this site be copied, reproduced, or represented without prior written consent.