In Georges own words, "...I decided in the interest of international relations, and as my contribution to cultural enhancement I would try my hand at translating some of Burns better known works..."
A Labour of Love ?
George, was born in Kirkcaldy, Fife, on the east coast of Scotland. Following his formal education, he entered the Admiralty under an apprenticeship with The Royal Navy studying aircraft maintenance. In addition to working on military design, he graduated from the famous Herriot-Watt College in Edinburgh in 1955 at which time he chose to follow a career in teaching, becoming a lecturer at a Technical College and later a teacher at a local High School. In spite of the near tropical climate George regularly enjoyed here in Scotland !!!!...he chose to venture further afield in 1956 when, following his marriage, he emigrated to Canada, settling in Sarnia, Ontario. George takes up the story on how he became interested in Robert Burns and how he came to complete the translations in an interesting article entitled " Whit's A' That Aboot ?" , which can also be found in the September issue of "Auld Lang Syne" the newsletter of The World Burns Club.
On behalf of the many people who will benefit from George's work, we take this opportunity to thank him on your behalf. The World Burns Club are delighted to announce him a winner of the coveted World Burns Club Silver Quaich, which is now being sent to him, together with a signed copy of Dr. Jim Mackay's "Complete Works of Robert Burns"
Weel done George !
The World Burns Club will be introducing George's translations gradually over the coming weeks with the intention of providing a complete archive of all of the poems.
English Translations of The Work of Robert Burns
An extensive project by George Dryburgh
Even here in Scotland, many people who read Burns poetry, struggle to understand much of what was written in the old Scots dialect. The problem is often greater for our friends from other countries.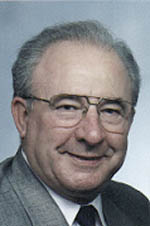 For a number of months, the team here at The World Burns Club have been corresponding with a tireless, enthusiastic, articulate and very witty ex-pat Scot now resident in Canada……George Dryburgh.
Our first contact with George was as a visitor to the site, not long after we started. As the dialogue developed, he casually mentioned that he had, over a significant period of time, completed translations into standard English of, not a few…..but ALL of Burns' Poems !! He kindly offered us his translations and for the past number of months, we have been preparing an index of his work.
It is therefore with great pleasure that we can now exclusively make available George's work to our visitors and members here at The World Burns Club. We are very grateful to him and feel certain that this will prove to be a valuable resource to everyone.