100 BURNS FACTS
Farming at Lochlie & Mossgiel
(Facts 31-32)
LOCHLIE
31. William Burnes, farming at Lochlie in Tarbolton parish, was in
dispute with his landlord, a matter which resulted in sequestration in
May 1783. Until recently it was believed that William was in the
wrong, and was saved from bankruptcy only by his death in March 1784.
In fact, Burnes fought the case all the way to the Court of Session
and was awarded judgment by Lord Braxfield on 27 January 1784, but
died soon afterwards.

MOSSGIEL
32. Robert and Gilbert Burns took the lease of this farm in Mauchline parish, in March 1784. The old spelling Mossgaville or Mossgavill was briefly used by Burns before adopting the shorter form of Mossgiel. Still a working farm, it has been immortalised as the place where Burns wrote some of his best poetry. The name is perpetuated in a suburb of Dunedin, New Zealand, land owned and developed by the poet's great-nephew, Arthur Burns.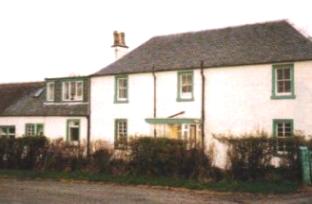 © 2004 WBC. Under no circumstances can any of the contents of this site be copied, reproduced, or represented without prior written consent.