100 BURNS FACTS

Burns:- Irvine, Illness & Inspiration
(Facts 28-30)

BURNS IN IRVINE

28. Robert was in Irvine from July 1781 till the spring of 1782, learning the craft of flax-dressing. Two buildings in the Glasgow Vennel vie for the honour of having been the heckling-shed where he worked. One tradition is that Burns himself knocked over the candle that burned him out, but Burns himself blamed the wife of his partner, in a drunken spree at Hogmanay (31 December).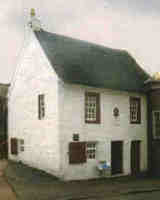 24. Tarbolton Bachelors' Club was founded by Robert Burns on 11th November 1780 with seven companions. The rules, drawn up by Burns, stipulated that "Every man proper for a member of this Society, must have a frank, honest, open heart; above anything dirty or mean; and must be a professed lover of one or more of the female sex".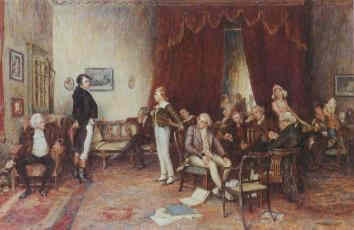 25. At a time when men of the peasantry cut their hair short, and the upper classes wore wigs or styled their hair as if they did, Burns "wore the only tied hair in the parish" according to David Sillar.
THE JILTED LOVER

26. Five early letters of Burns, known only as drafts, addressed to 'My dear E.' or Dear A.' have previously been identified as written to Alison or Ellison Begbie, daughter of a small farmer in Newmilns Parish and the heroine of 'The Lass of Cessnock Banks' This identification was supplied by Isabella Burns in 1850. Recent research shows that she was, in fact, Elizabeth Gebbie, probably also the heroine of 'Farewell to Eliza', one of Robert's earliest songs. Elizabeth turned him down in the summer of 1781 and married Hugh Brown, a stocking-maker who later became one of Glasgow's wealthiest hosiery manufacturers.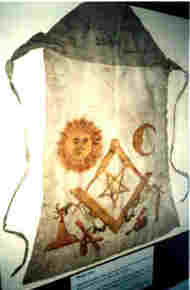 FREEMASONRY
27. On 4 July 1781 Burns was initiated as a freemason, in St David's Lodge, Tarbolton, No. 174, and passed and raised on 1 October the same year. He was elected Depute Master of St James's Lodge on 27 July 1784, a position he held till 1788 when he removed to Dumfriesshire. His masonic contacts opened many doors to him when he first went to Edinburgh.