58. Burns had three aims: (1) to wind up affairs with Creech, (2) to
lease a farm and (3) to get an Excise appointment. In this period he
lodged with William Cruikshank at 2 (now 30) St James's Square. He
wrote 'A Rosebud by my Early Walk' for twelve year-old Jean
Cruikshank.
59. SCOTS MUSICAL MUSEUM
James Johnson (1742-1811) published the first volume on 22 May
1787, containing two songs of Burns and his reworking of two old
ballads. Before long Burns had taken over virtual editorship and from
1787 till his death not only edited the project but contributed at
least 160 songs and emended many others. Three further volumes
appeared in Burns's lifetime and volume V was at press when he died.
It took Johnson a further seven years to get out the sixth and final
volume.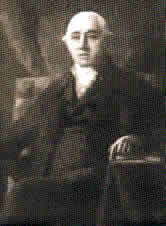 60. CREECH'S DELAY
By 23 October 1787 Burns had managed to get Creech to put his promise of 100 guineas in writing, and hoped to get settlement soon
after, but it was not until May 1788 that Creech paid up. Burns had intended leaving Edinburgh at the end of November but delayed till 4
December. On that day he went to a tea-party hosted by Miss Erskine Nimmo, and there he met Nancy McLehose. (Clarinda)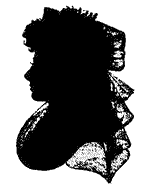 61. AGNES McLEHOSE (Clarinda)
Agnes Craig maintained that she was younger than Burns (her grandson and biographer gave her date of birth as April 1759). In fact she was born in Glasgow on 26 April 1758, and was almost a year older than the poet. She married James McLehose on 1 July 1776 and had four children by the age of 23, when her husband went off to London and then fled to Jamaica, effectively deserting her. The tea-party was the start of a torrid romance in which Burns tried, with his customary ardour, to seduce her; but the pretty grass widow managed, more or less, to keep him in check. The affair is chiefly remembered for the
frenetic exchange of letters (between December and March 1788 at least 80, 42 of them written by Burns), but it also
produced 'Ae Fond Kiss' one of the poet's finest love songs.